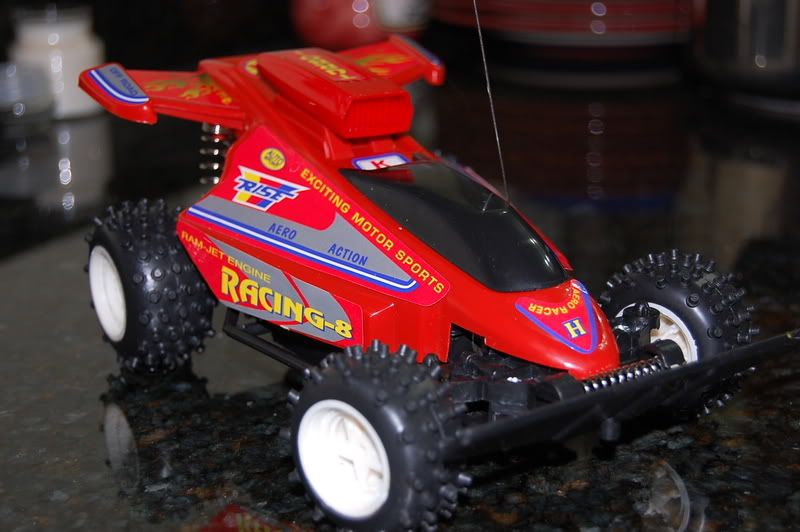 Spencer's doing something cool. A couple of weeks ago he announced that he wanted to start building and selling remote control cars. Knowing nothing about how to do that, but wanting to support his interest, I told him that it was a great idea and that we'd have to research a little bit to figure out where to start. We borrowed some books from the library, and he re-read some sections in his science encylopedia about motors, engines, and the like; but it wasn't exactly what he was looking for. The internet came to the rescue. A quick search revealed that not only are there are about a million hobby stores that sell all the components you'd ever need - and then some - for building a remote control vehicle from scratch, but that there are also a plethora of kits for beginners to get you started and teach you the basics. Awesome. He picked one, we ordered it, he built it. Here's his maiden voyage on Ebay:
Spencer's Car on Ebay
Around the same time, Paxton got a new bike; and Mike got a little '92 Integra for a commuting car. Both completely thrilled their new owners.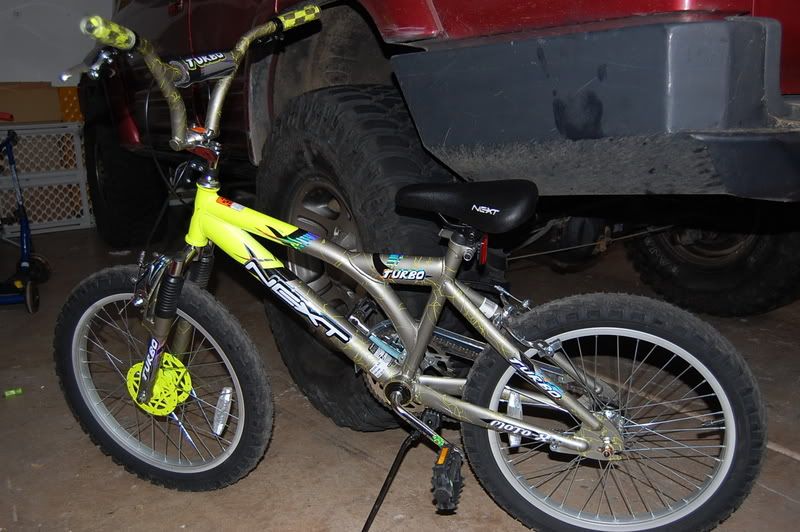 Everett didn't get a new toy this week, but he did have a playdate with his cousin and best friend, and they died their hair and took time out to pose for a picture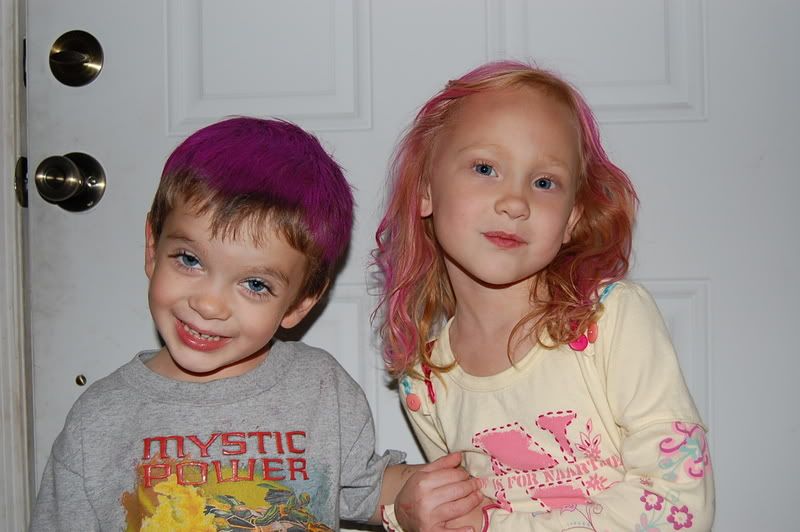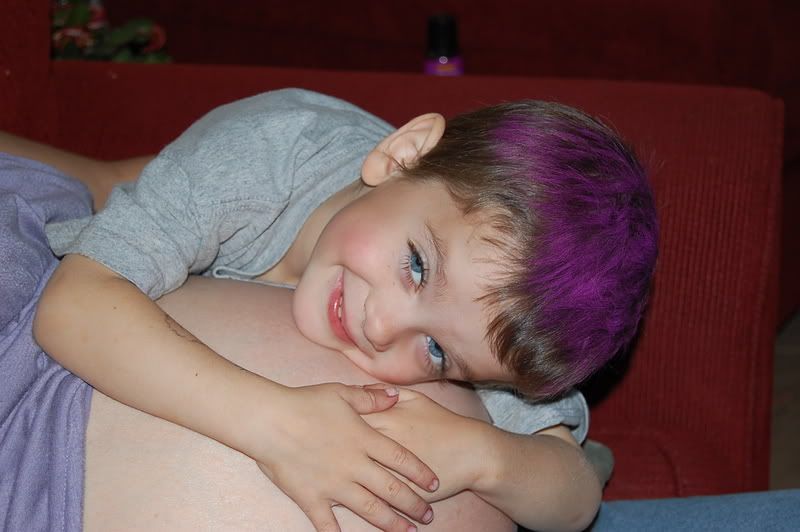 My new toy? A ridiculously fun little steam cleaner, that I've been using to systematically clean all the grout in the house.
And our final project of the week was to assemble the changing table/dresser, for the baby who is FAST approaching, whether we have everything ready or not