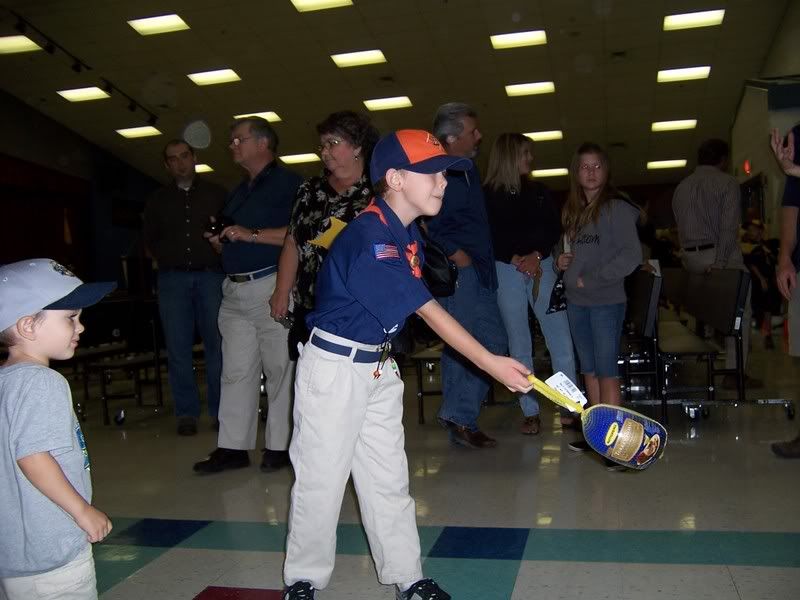 Friday night was the monthly Cub Scout pack meeting. Pack meetings are generally quite long and quite loud (says the overly sensitive pregnant woman) and this one was no exception. The boys were psyched about it though, because this month they were turkey bowling! I don't know what they did with all the turkeys when they were done - I didn't ask - but everyone sure enjoyed it. My camera's battery had died before I got over to Spencer's den during the bowling part of the evening, but I did snap him after receiving his Bobcat badge, one of several things he earned that night: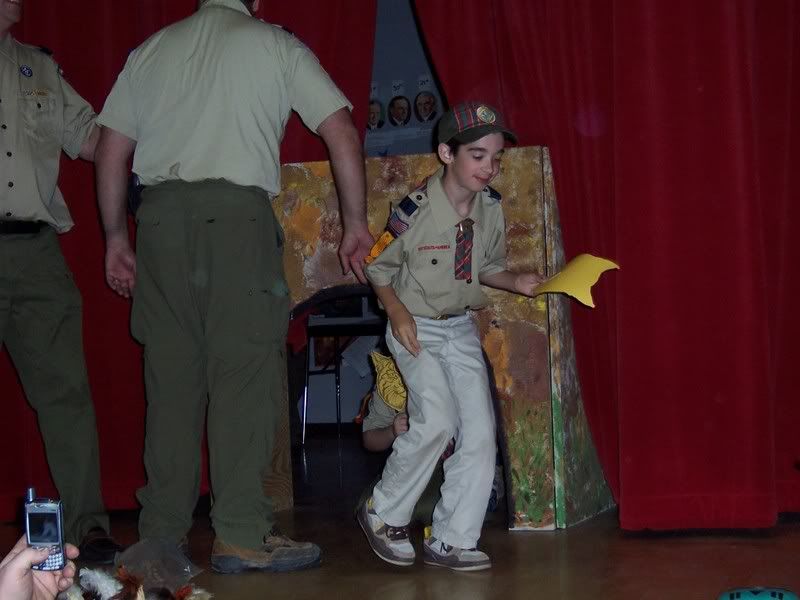 And for my random picture of the day....
The boys lost a ball on top of the roof. Being the industrious people that we are, we decided to knock it off with another ball. Now the boys had lost TWO balls on the roof. One did come down on its own, but the other decided to stay put. We don't own a ladder tall enough for Mike to climb up to get it, which left us with a couple options: Wait to see if it eventually blew down (which would be unlikely since it was on a portion of the roof that had a small retaining wall around it) or hoist one of the boys up. We were pretty much resigned to option A since neither Paxton nor Spencer were interested. A half hour later though, Paxton had changed his mind and wanted to give it a try. He was victorious, and incredibly proud of conquering his fear.