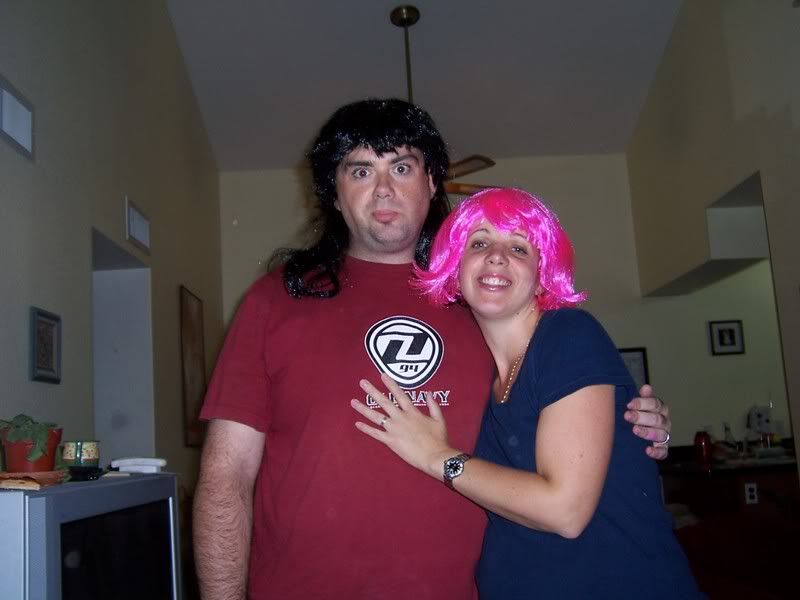 The mind reels that it could be possible, but another month has come and gone, and we are now officially into November. October was every bit as packed with activity as September, both good and bad.
I am now 24 weeks pregnant. I rang in week 21 with a several-hour stay in the hospital with incredible pains, the source of which was never discovered. I was pumped with fluids, experienced morphine for the first time in my life, was poked, prodded, given shake-inducing drugs to stop any contractions... and eventually sent home with instructions to call if it got worse. Whatever it was, it lasted 3 days, and then went away. Good times. That same weekend, our neighbors re-did their lawn, and Spencer and Paxton got to help drive the tractor - Spencer's idea of heaven; and my parents brought all three of them to Anabelle's birthday party. Life goes on.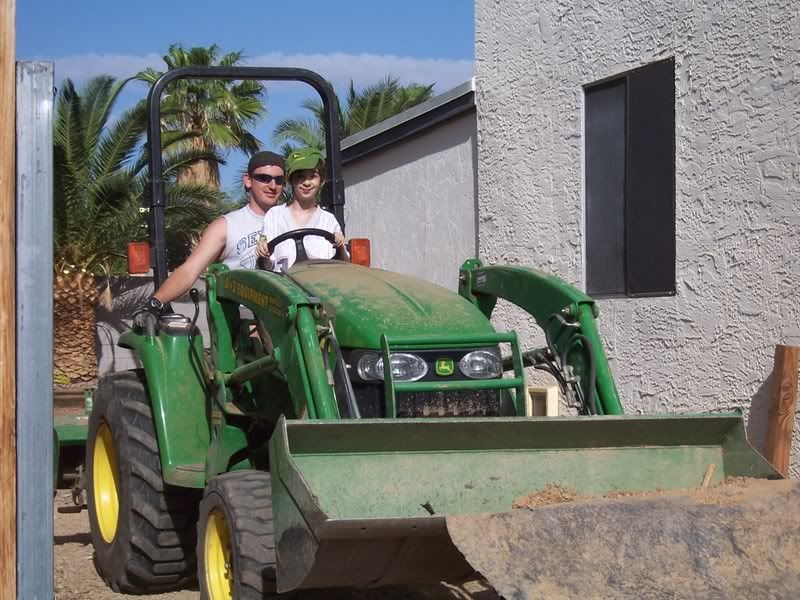 The next few weeks went by in a blur. We spent an entire day unassembling and moving a swingset, and another setting it up. A kind person on one of my homeschool lists was giving it away for free, and since we didn't have one and always had it on our "someday" list, we jumped on it. It's been a lot of fun for the kids, especially now that it's cooled off; and the upper level makes a great hideway for a picnic lunch.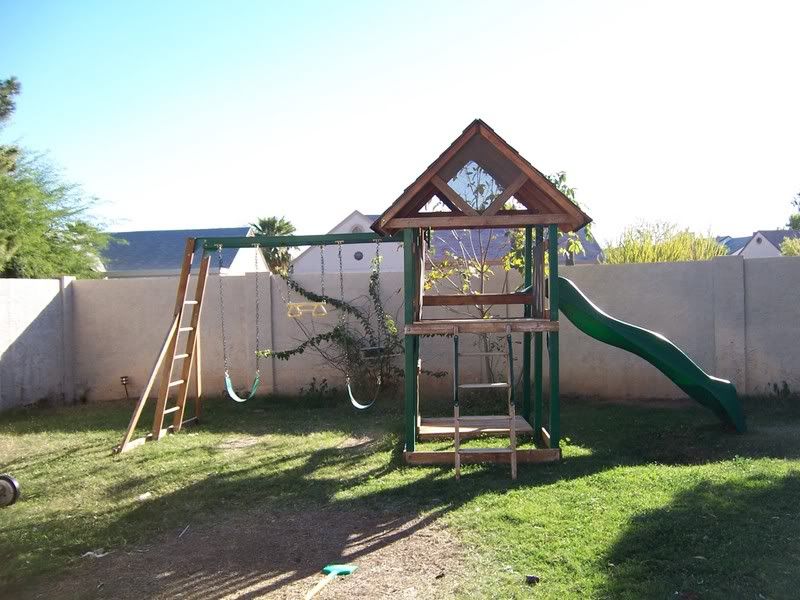 Mike took a day off so we could all go to AZ State Fair. It was a good fair, a HUGE fair, and the boys did everything from milking a pretend cow and "selling" vegetables, to riding rides, shooting balloons with darts to win stuffed animals, to completing a scavenger hunt and quiz to get a rattlesnake poster.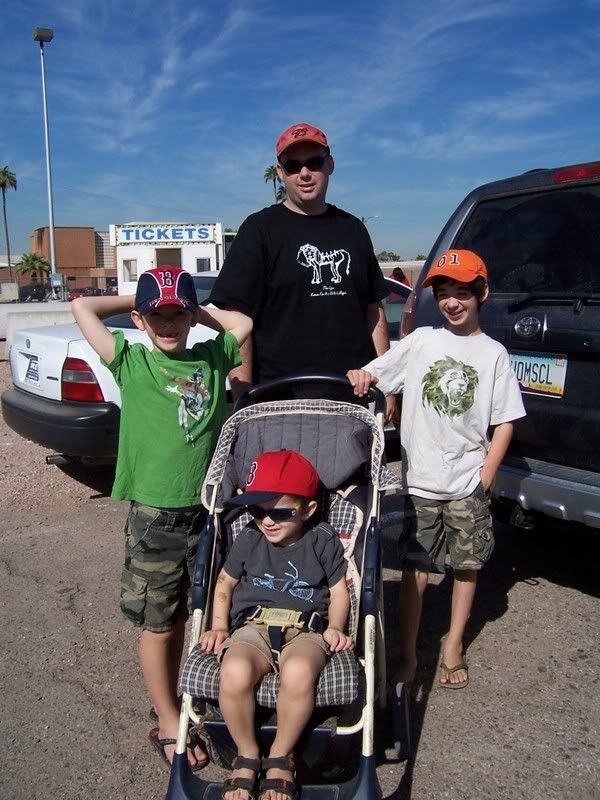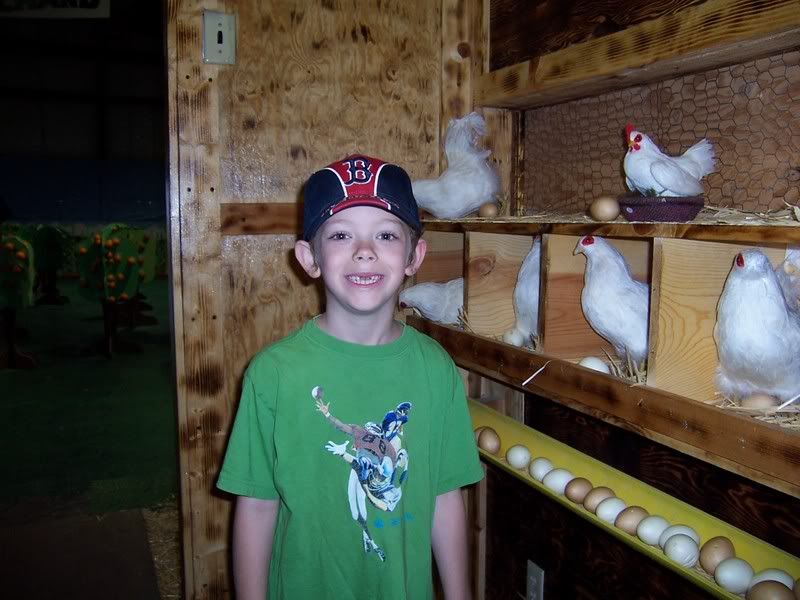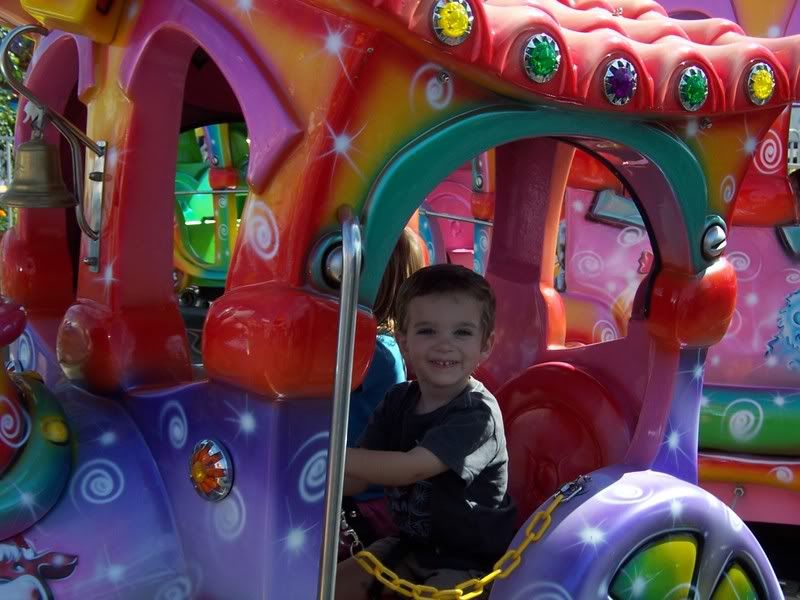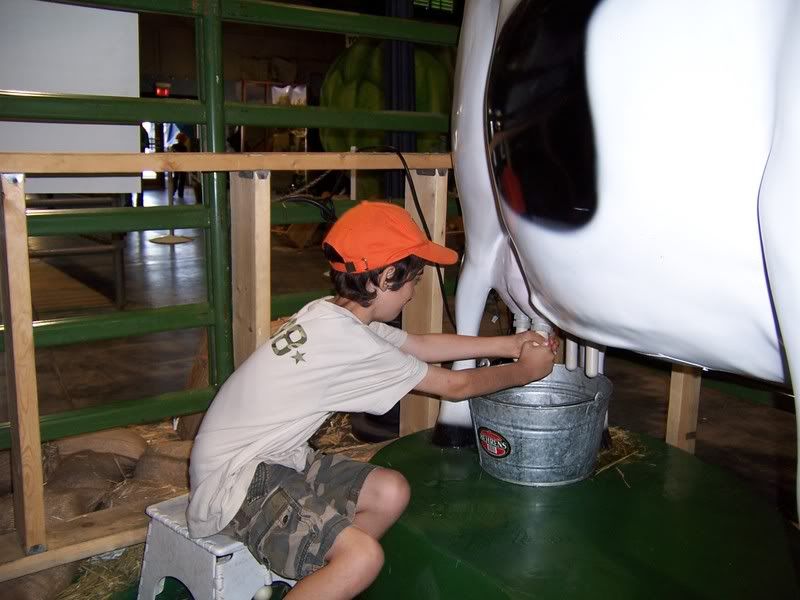 Because we apparently felt the need to squeeze as much into 2 days as physically possible, the day after the fair we set up a Zen garden: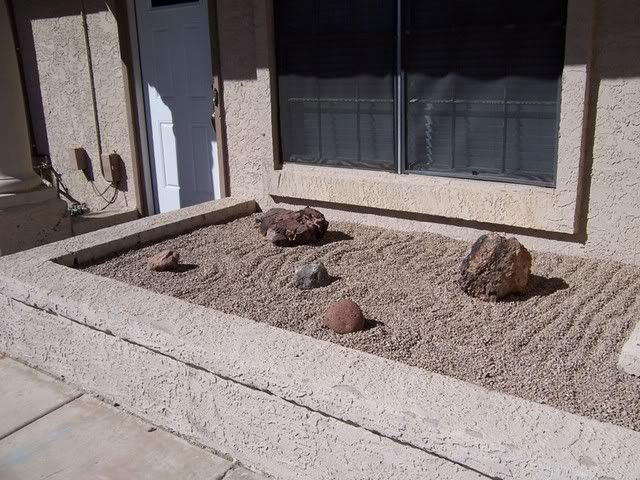 and visited a pumpkin patch, farmer's market, and corn maze: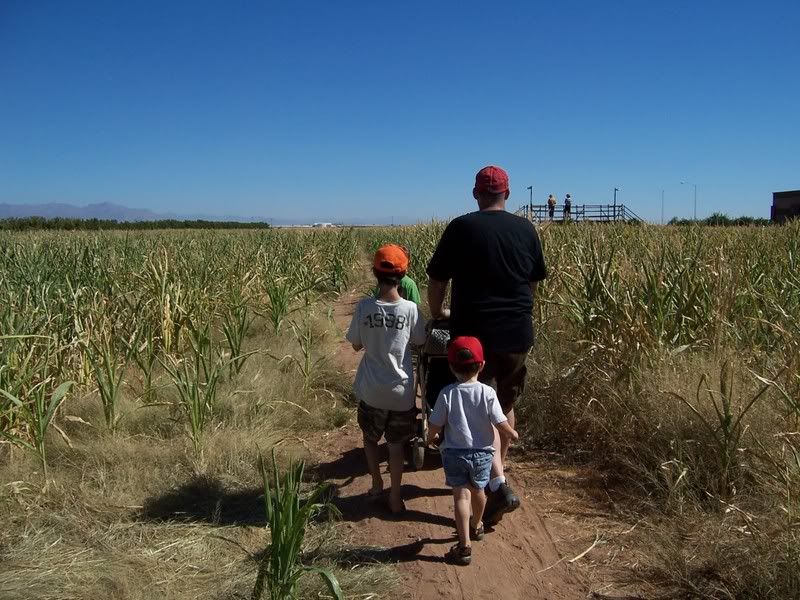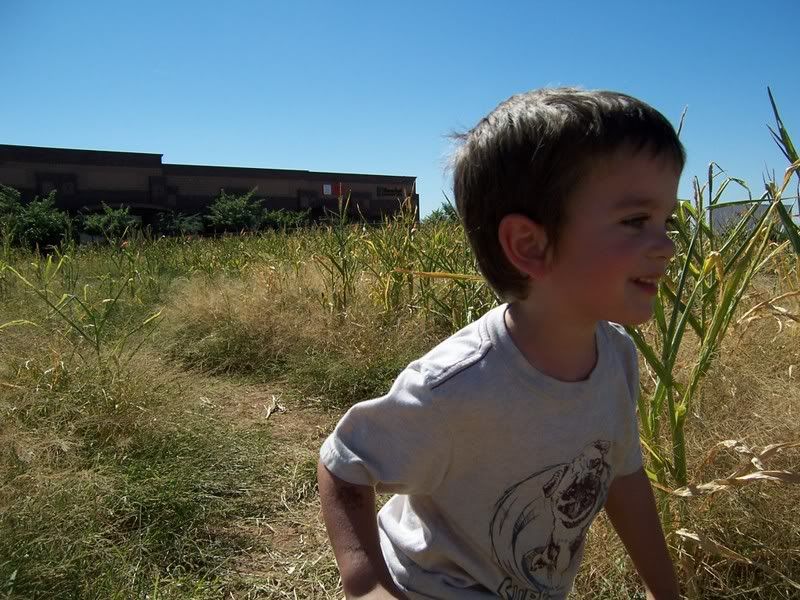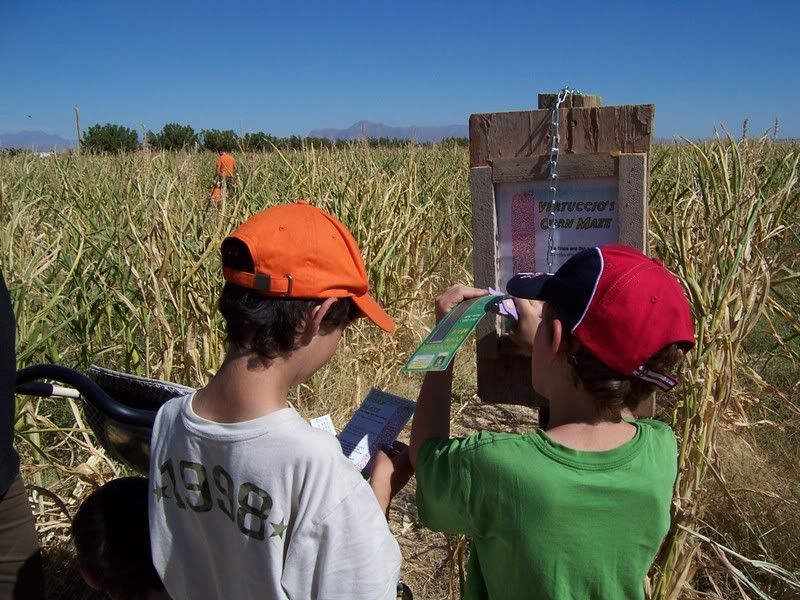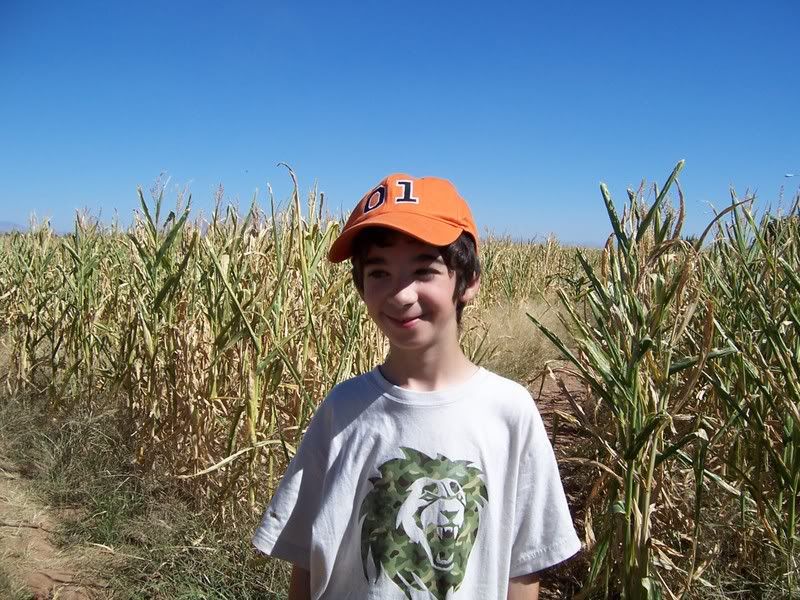 This past weekend was a trip to the zoo, where we saw it more packed than we've ever experienced, got to pet stingrays and sharks, and spent a long time watching the baby orangutan. I didn't touch the camera all day, but Paxton did snap this great shot of the bald eagle: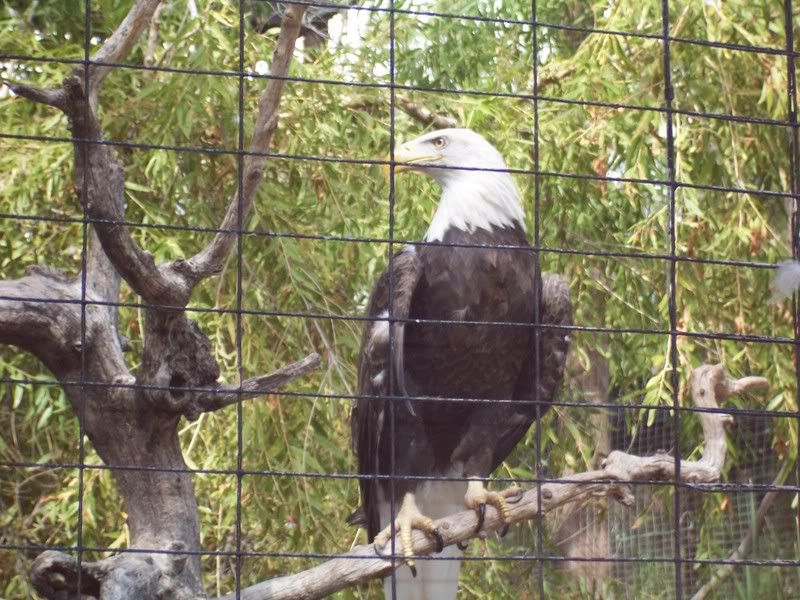 This week was of course Halloween, which meant carving pumpkins, dressing up, and trick-or-treating. They went trick-or-treating not once, but TWICE this year, as they went as a Cub Scout group to an assisted living home, as well as around our neighborhood. We were supposed to go a Harvest Party this week too, but ending up backing out at the last minute, because we were just plain TIRED. Everett had been sick earlier in the week, Spencer had his post-op eye appt, I had an OB appt... We'd finally hit a wall. Halloween was a blast though, and the kids have enough candy to last through the rest of the year.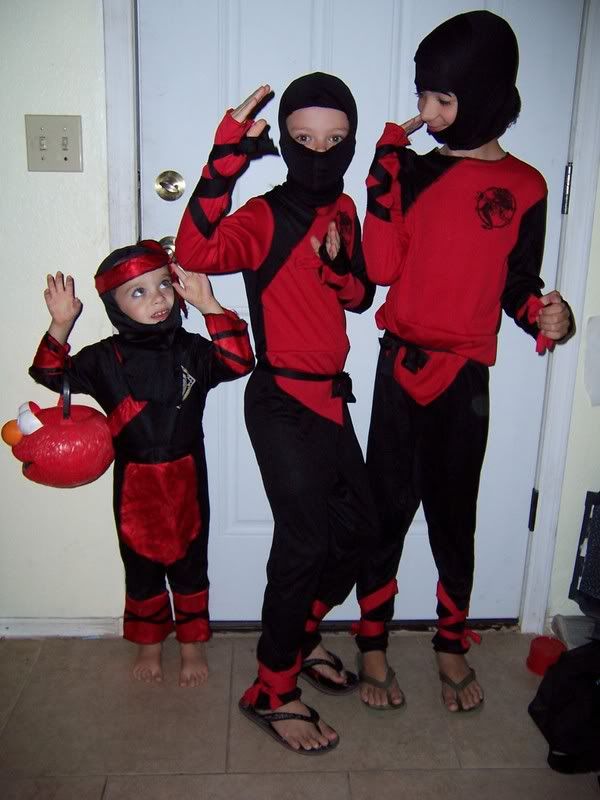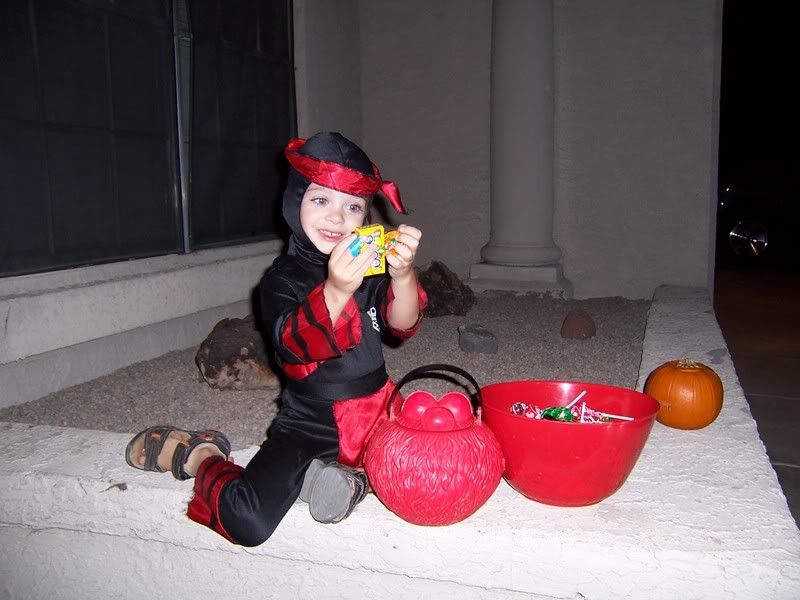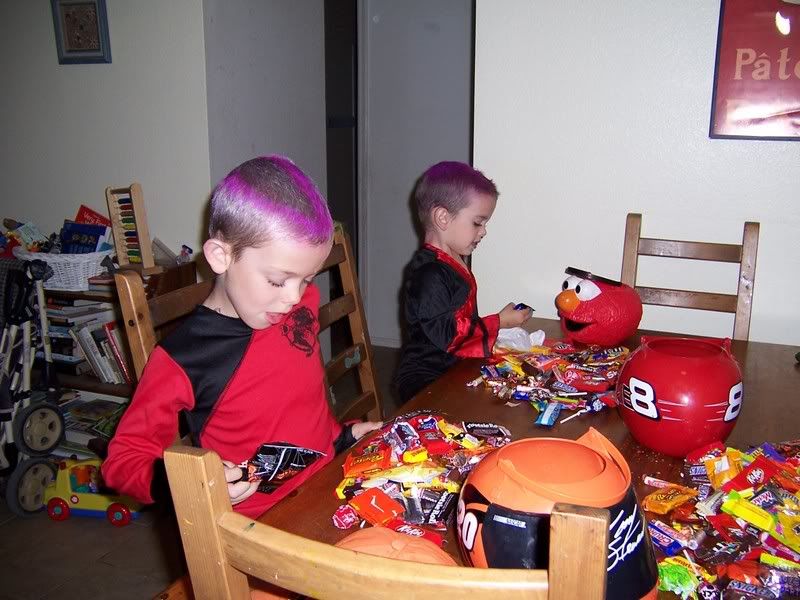 As always, visit my Photobucket, under October 07, if you want to see even more pictures! http://s16.photobucket.com/albums/b48/thriceblessed/ Password is "fulton."

And finally... After an extremely stressful several weeks dealing with Everett's UTI issues, he underwent his tests last week at the hospital. They were as miserable as expected (as were the next few days) but the results were unequivocally POSITIVE. There was no reflux, no lesions, and absolutely no anomolies that required further study or action on our part. So for now, we chalk it up to another one of those flukey things, and pray that we're done with this particular issue.

And off we go into November!