I made a slideshow of Easter pictures. Some of them were taken before we discovered Mike's car had been stolen from the driveway... some were afterwards, but before it was recovered... some were before my second gallbladder attack of the morning... and some were after all of the above. It was an eventful morning.
Last weekend was the boys' pinewood derby, and they both came home happy. Spencer's car got third place for his den, and earned him a spot in the finals. Paxton's won for "Coolest Design."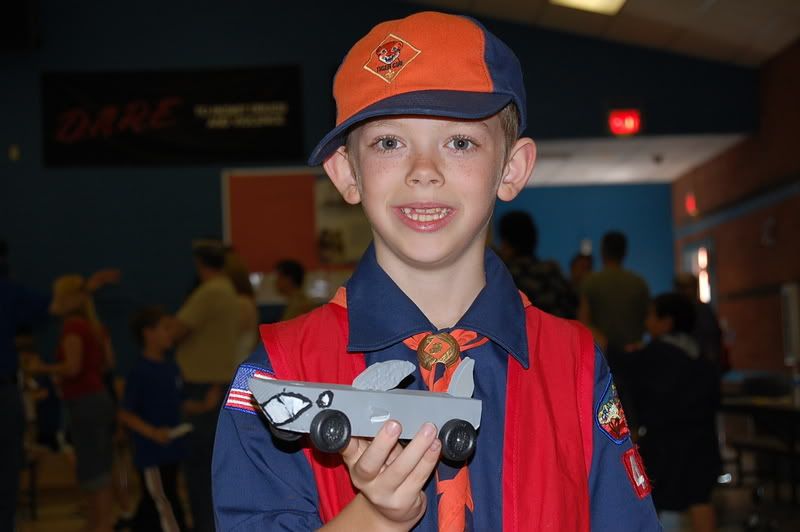 And finally, we are moving forward with my official gallbladder diagnosis and treatment. I had an abdominal ultrasound yesterday, so I would have results for when I meet with the surgeon. I have to say, ultrasounds are not nearly as exciting when you're not looking at a baby. It's good to be closer to a resolution though, as I'm in almost constant pain now. We will all be breathing big sighs of relief when this is all behind us.